Ella Bella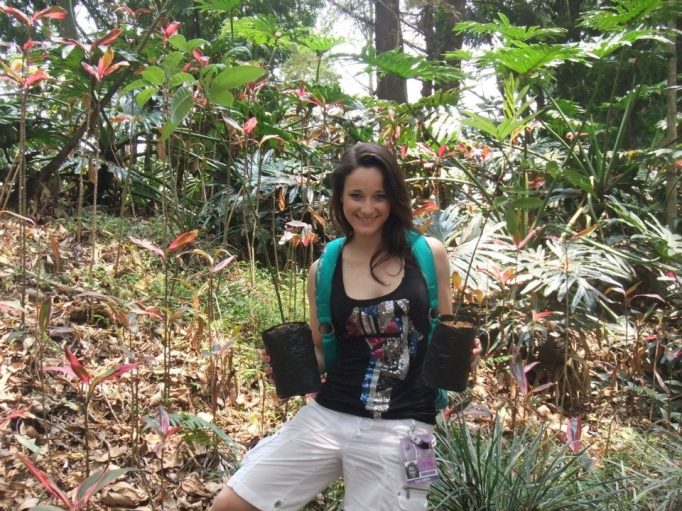 Ella Bella was appointed the United Nations Environmental Programme (UNEP) Youth Ambassador for Southern Africa in 2009 .
She attended the International Children and Youth Conference in the Republic of Korea, where she presented the Miss Earth South Africa Educational Initiatives. Later that year she was part of the youth delegation invited to represent the African Youth Forum in Copenhagen, Denmark at the United Nations Global Climate Conference, COP 17. There she presented to schools on the importance of the UNFCCC, Policy, Green Economy and our responsibility of becoming a green consumer as a member of a global community.
In her capacity as the UN Youth Ambassador, she has initiated several school Tree Planting Programmes for the UN's "Plant a Billion Tree Campaign" and the "Seal the Deal" support drive, ahead of the UNFCCC conference. Global Climate Week inspires youth from around the world to participate in Environmental activities, during the South African Global Climate Week, the team visited 2000 learners around South Africa, started 50 vegetable gardens, along with SANCCOB released 24 African Penguins and planted over 1 237 trees.

Another International affiliated project that has been adopted was the SAVE THE FROGS DAY when awareness amongst children about saving frogs, toad and other amphibians turned into SAVE THE FROGS month because it was so well received by schools around South Africa, having educated and tweaked the amphibian interested with boys and girls alike in 15 schools and in 5 provinces.

Ella Bella was appointed the Director of Generation Earth where she will be continuing the Green Action in South Africa and around the World.
In celebration of 2010 World Environment Day 2010, Ella Bella was invited to join fellow African Youth in Kigali Rwanda for the UNEP, TUNZA African Youth Environment Network Conference. She addressed youth from all over Africa on the importance of green community projects, women empowerment and starting with children as Green Home Police. During her trip in Rwanda, Ella Bella was asked to address the United Nations Biodiversity Delegation, which included environmental ministers and presidential parties from around the world. It was here that she spoke on Biomimicry and Biodiversity and its impact on the African youth. As well as incorporating the FIFA Soccer World Cup's impact on South Africans and Africa as a continent.
Having taught in several countries around the world, Cambodia, Swaziland, Botswana and the Philippines, Ella Bella is equipped in understanding diverse audiences and the skill of adaption to age, language and cultural barriers, knowledge and comprehension levels. Ella Bella is the Miss Earth South Africa's educational officer, and heads up the various educational programmes for their greening initiatives around South Africa. The Miss Earth South Africa's key objective is to empower women and educate children across South Africa.

This young woman is a Witwatersrand Masters Graduate, having completed her Bachelor of Education Degree and Master in Arts; Drama, Performance and Education. She is a dynamic and eloquent speaker who inspires all kinds of people; children, youth, corporates, community members and not-so-greenly greens, To Get Up, Green Up, Put on their Green Glasses and TAKE ACTION...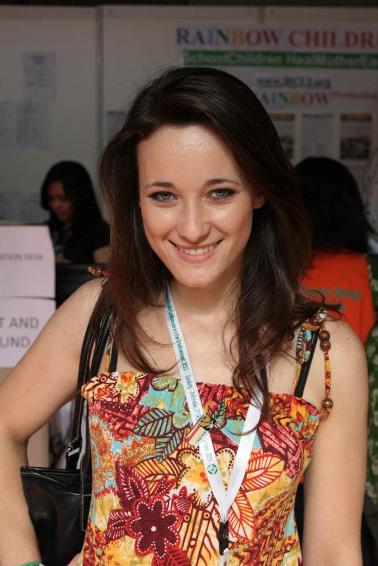 COP 17- through the eyes of an activist
Everyone knows that COP17 took place in Durban last year, however, what was the outcome and was it a success? tame TIMES asked Ella Bella, an activist and resident of the South, to detail her experience of this important gathering of world leaders.
Being invited to the United Nations Framework Convention on Climate Change's (UNFCCC) 17th Conference of the Parties, held in Durban last year was a privilege and an adventure filled with learning, frustration and mayhem to say the least.
Being the United Nations Youth Ambassador for the Environmental Programme, I was accredited to attend this prestigious meeting along with fellow NGOs from around the world, activists that live, breathe and will die for the cause of environmental justice, business men and women, youth groups, girl guides, entrepreneurs, scientists, meteorologists, citizens of the public that volunteer their time and resources, ministers, media, children and heads of state, all form part of this active community negotiating and fighting for their individual agendas.
What is COP17?
The idea behind these negotiations is that the above-mentioned community agreed as a whole to take steps in carbon reductions and adopt a more sustainable future for all, through renewable energy sources, environmentally responsible industrial practices and interdependency to oil and coal for developing countries.
Herein lay the distinct problem, each entity has a dissimilar understanding of the urgency of the cause and the depth of the problem. The negative impact of the current systems of industry on the environment is being debated as opposed to the solutions and time frame of carbon and other toxic gas reductions. They all work to different time frames and as some people push forward in the fight of climate change action, others fight to stop the process of reduction due to their concerns for the bottom line.
This is the atmosphere that is set as you enter the process. Walking in with big, eager eyes, proud of the work of the host country's efforts, a hungry mind ready to soak up every opportunity presented and a heart filled with passion, enthusiasm and knowledge for the cause.
Impression
Having attended a previous COP in Copenhagen, Denmark, this year's Durban ICC was fully equipped and on the standard of any international conference. Representing Generation Earth and the work we do in high schools across South Africa was humbling and fulfilling. I was afforded the opportunity to present the African Youth Statement to the African Heads of State and Environmental Ministers. I was on a panel of experts in youth development and education together with American actor, Forest Whitaker, Nick Nuttal of UNEP, as well as fellow African ambassadors.
I attended the launch of the CCR, South Africa's Climate Change Response Exhibition Centre where our Environmental Minister, Edna Molewa applauded the work of the Miss Earth South Africa organisation and fully endorsed the Generation Earth councils and the department's continued support. This had to be the highlight of COP for us as activists who work and live the green movement. The CCR had several environmental innovations, technologies and simple going green tactics for your day- to-day living, all of which were made available to the public.
Generation Earth members attended the exhibit halls where they were exposed to the MINI and BMW electric vehicles with personalised number plates that read COP 17; these electric vehicles appealed to the youngest environmentalists. The hybrid Nissan Leaf and the Renault Twizy were exhibited too alongside the South African-made, Joule. Solar panels, biomass converters, green cleaning products, recycled products like handbags, tables and chairs were displayed too, all usable and practical tools as you venture in to eco-life. Besides the fun and green gadgets that were presented, the highly controversial position of a neutral South Africa was always in the spotlight.
What was proposed?
Our President spoke to the UNFCCC delegation on the South Africas white paper's vision for an effective climate change response and long-term goals towards a lower-carbon economy and a climate- resilient society. 'Creating a green economy must form part of South Africa's agenda', said president Jacob Zuma.
This white paper included a proposal to set emission reductions outcomes for each significant sector in the economy. As a developing country, South Africa alongside Brazil, China and India received a lot of pressure to move away from coal to further advance the country's economic growth. Renewable energy is a solution that has been presented but has not been adopted in the way it needs to for carbon dioxide levels to be reduced.
Knowledge, information and opportunities were rife wherever you went as civil society, exhibitors and enviro initiatives attempted to green the minds and actions of all present. Without a final binding agreement at the end of the two weeks, these NGOs and activists were a little upset but still dedicated to the cause of sustainability. We, at grassroots level, still actively change the mindset of people so that they are able to change their actions on a day-to-day basis. We, the activists, will keep on greening on.
*Ella Bella is the UNEP Tunza Youth Ambassador for the United Nations Environmental Programme(UNEP), founder of Generation Earth, Miss Earth South Africa Educational Officer and Rio +20 Global Youth MC National Coordinator for SA for GloCha and IAAI, Europe.
http://www.tametimes.co.za/index.php