Mark Zuckerberg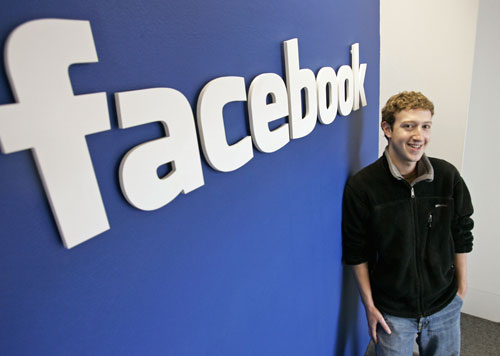 Mark Zuckerberg is the founder and CEO of the online social networking website Facebook, which he created while he was a student at Harvard University in 2004. Facebook is a social utility that helps people communicate more efficiently with their friends, families and coworkers.
At Harvard, he engaged in several hacking projects, including one that pulled photos of current students from a Harvard University database. He dropped out of Harvard soon after launching Facebook and moved his new company to Silicon Valley
Mark Zuckerberg is responsible for setting the overall direction and product strategy for Facebook. He leads the design of Facebook's service and development of its core technology and infrastructure.
Early years
Mark Zuckerberg attended two years of high school in his home town in New York an then transferred to Phillips Exeter Academy, a college preparatory school in New Hampshire. While he was there, he built a music recommendation system called Synapse and a peer-to-peer client called Wirehogthat would track a user's music preferences and craft playlists based on his or her taste. He was recruited by several major companies, including AOL and Microsoft, but decided to go to college instead.
In September 2010, Zuckerberg donated $100 million to the Newark Public School System to help renovate and revamp the system. Zuckerberg won the 2007 Crunchie Award for 'Best Startup CEO.'
He's a fan of the comedian Andy Samberg and counts among his favorite musicians Green Day, Jay-Z, Taylor Swift, and Shakira.