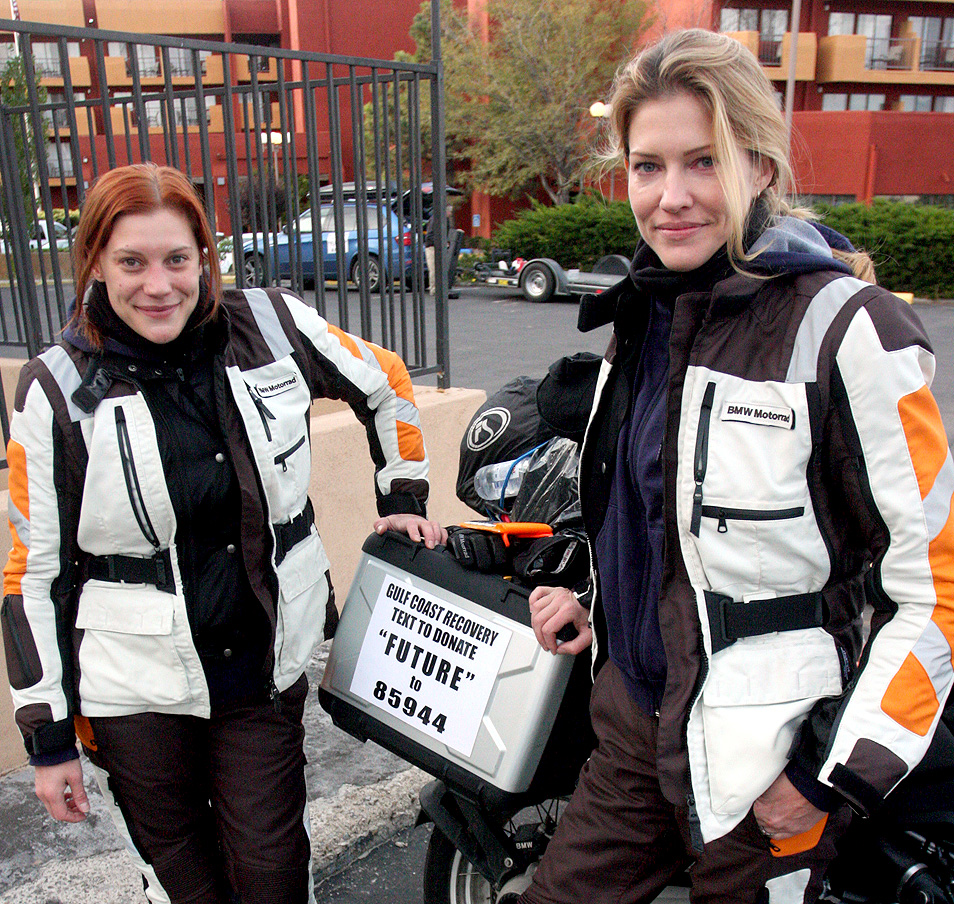 The Acting Outlaws, Katee Sackhoff and Tricia Helfer
Katee Sackhoff
Katee grew up near Portland, OR until moving to Los Angeles to pursue a career in acting at the age of 17.
She is well known for her role as Kara "Starbuck" Thrace on the television series, Battlestar Galactica.
Portraying a tough-as-nails fighter pilot garnered her critical acclaim and attention as one of the strongest female characters on television as well as gained her a notoriously rabid fan-base which saw her as not only an icon, but something different from the mainstream, token "tough-girl".
Most recently Katee portrayed Dana Walsh, a CTU computer analyst on the long-running Fox TV series 24. She has also recently appeared as a guest on the CBS hit comedy, The Big Bang Theory, and is also known for her roles on Nip/Tuck, Bionic Woman and The Education of Max Bickford.
Katee is slated to return to The Big Bang Theory in a recurring role during the show's fourth season and will also be making an appearance on CBS' popular series, CSI in a 3-episode arc airing this November.
Katee consistently contributes to charities and has recently participated in the Los Angeles AIDS Walk, Kiehl's LifeRide 2010 for amfAR and currently donates a portion of profits on all merchandise sold on her web store to various charities.

Tricia Helfer
Tricia, originally from Alberta, Canada, grew up on a farm until, as a teenager, she was discovered by an agent who convinced her to begin modeling. As a model, Tricia appeared in ad campaigns for some the biggest companies in the world and appeared on the covers of some of the most well known publications as well. In 2002 she retired from modeling and moved to Los Angeles to pursue a career in acting. Tricia's transition into acting was immediate and she quickly landed a role on the television series Battlestar Galactica portraying the humanoid Cylon model Number Six. She received praise for her acting on the show, most notably for her ability in performing varying versions of the same character — each with its own unique storyline. She has since gone on to star in shows such as Burn Notice, Two and a Half Men, Chuck and is currently starring in Jerry Bruckheimer's TNT drama, Dark Blue. Tricia's contributions to animal charities are well-known and she also joined Katee for the Los Angeles AIDS Walk as well as participated in the Kiehl's LifeRide 2010 for amfAR. She currently donates the profits from her online web store to animal charities and participates annually in the Kitten Rescue Fur Ball event.