Vladimir Putin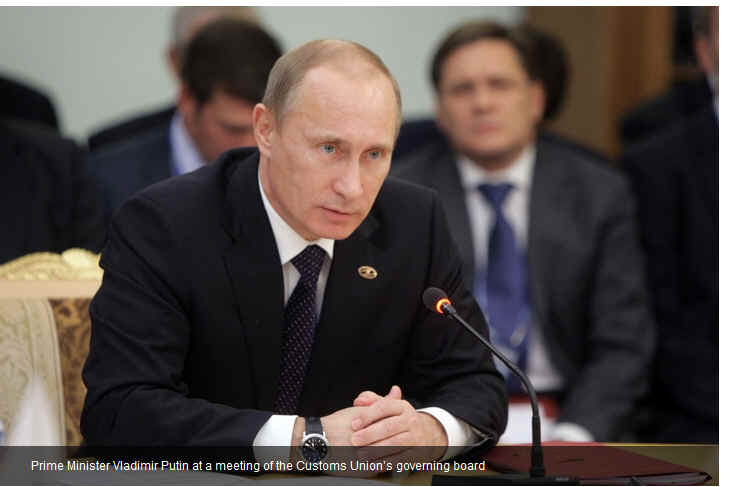 "I have always supported the programmes aimed at reducing the negative influence of human activity on climate and the environment. I will continue to support, together with the Russian government and other authorities, every effort to protect the environment. But still, our work should be based on a realistic view of the situation, and we should rely on expert opinion. We have been paying so much attention to supporting the experts who are working in this sphere precisely so we can determine Russia's practical policy that will be based on facts and objective research data, rather than on newspaper articles, however much we may respect them." Vladimir Putin
Vladimir Putin spent most of his career working for the Soviet security service, the KGB, including several years as a spy in Germany.he had a reputation as a "grey cardinal", a man who wields power quietly, behind the scenes.
Vladimir Vladimirovich Putin born 7 October 1952) served as the second President of the Russian Federation and is the current Prime Minister of Russia, as well as chairman of United Russia and Chairman of the Council of Ministers of the Union of Russia and Belarus. He became acting President on 31 December 1999, when president Boris Yeltsin resigned in a surprising move. Putin won the 2000 presidential election and in 2004 he was re-elected for a second term lasting until 7 May 2008.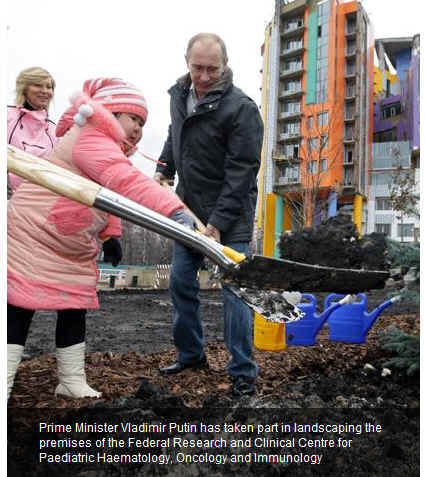 Putin was born in Leningrad, RSFSR, USSR (now Saint Petersburg, Russian Federation), to parents Vladimir Spiridonovich Putin (1911–1999) and Maria Ivanovna Shelomova (1911–1998). His mother was a factory worker, and his father was a conscript in the Soviet Navy, where he served in the submarine fleet in the early 1930s, subsequently serving with the NKVD in a sabotage group during World War II. Two elder brothers were born in the mid–1930s; one died within a few months of birth, while the second succumbed to diphtheria during the siege of Leningrad. His paternal grandfather, Spiridon Ivanovich Putin (1879–1965), was employed at Vladimir Lenin's dacha at Gorki as a cook, and after Lenin's death in 1924, he continued to work for Lenin's wife, Nadezhda Krupskaya. He would later cook for Joseph Stalin when the Soviet leader visited one of his dachas in the Moscow region. Spiridon later was employed at a dacha belonging to the Moscow City Committee of the Communist Party of the Soviet Union, at which the young Putin would visit him.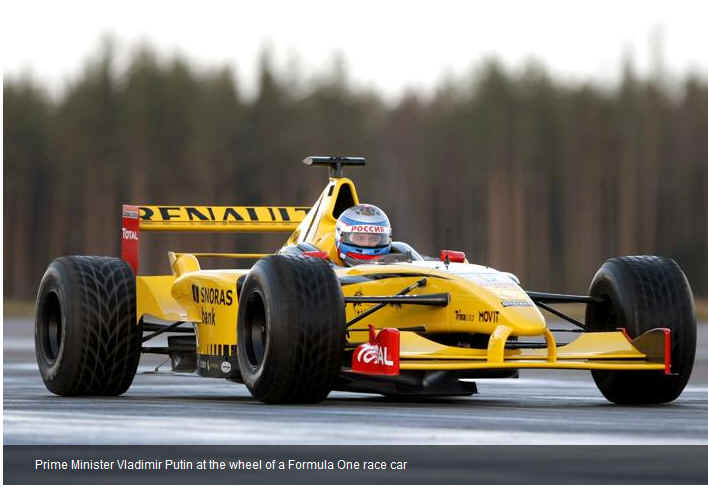 Prime Minister of Russia
Born on 7 October, 1952 in Leningrad (now St. Petersburg).

1975: graduated from the Law Department of Leningrad State University and started working for the State Security Committee (KGB).

1985-1990: worked for the KGB in East Germany.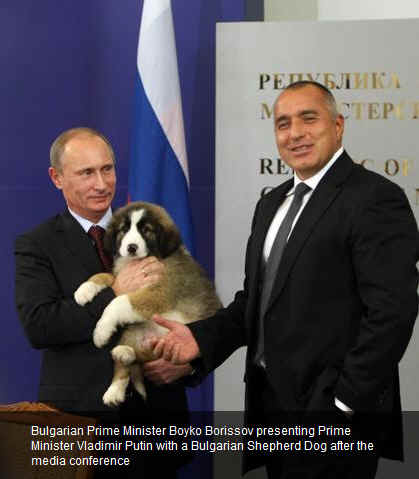 From 1990: assistant rector of Leningrad State University for international affairs, later adviser to the Leningrad mayor.

From June 1991: chairman of the St. Petersburg City Hall's committee for foreign relations; from 1994 also held the post of first deputy mayor of St. Petersburg.

From August 1996: deputy chief of the Russian President's business administration department.

From March 1997: deputy chief of the Presidential Executive Office, chief of the President's main control department.

From May 1998: first deputy chief of the Presidential Executive Office.

July 1998: appointed director of the Federal Security Service (FSB); from March 1999 also Secretary of the Russian Security Council.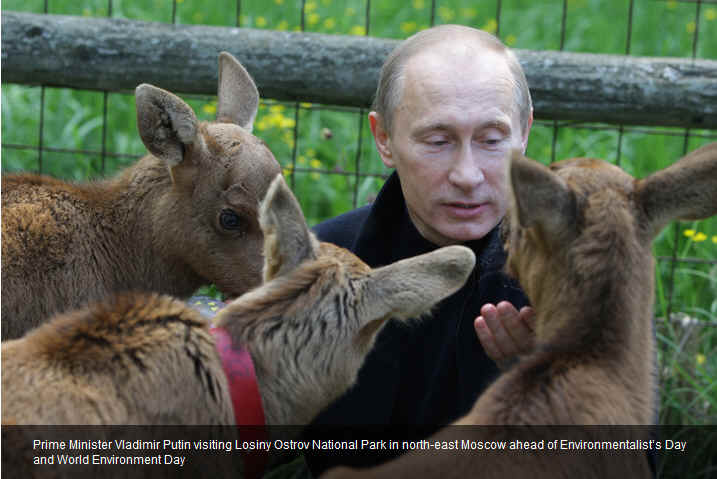 From August 1999: Prime Minister of Russia.

From 31 December, 1999: Acting President of Russia.

26 March, 2000: elected President of Russia; assumed office on May 7, 2000.

14 March, 2004: re-elected President of Russia for a second term.

8 May, 2008: appointed Prime Minister by presidential decree.
Elected President of Russia on May 4, 2012

Ph.D. in Economics; fluent in German and English.

Family status: married to Lyudmila Putina, with two daughters, Maria (b. 1985) and Katerina (b. 1986).




THE WHITE WHALE PROGRAMME (WWP)