Refugees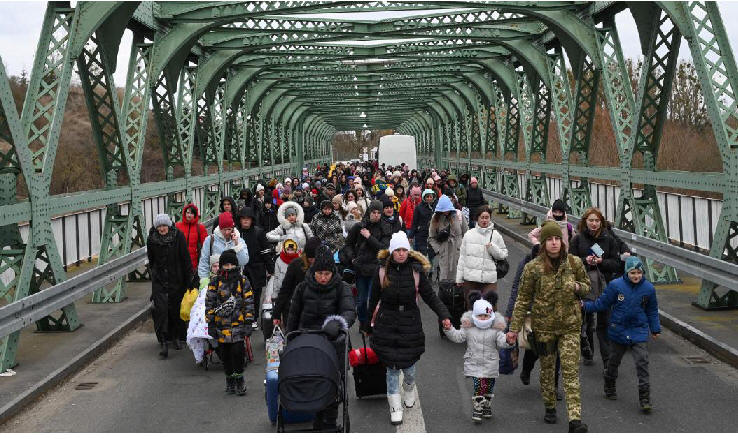 Pronunciation: "re-fyu-'jE
Function: noun
Etymology: French réfugié, past participle of (se) réfugier to take refuge, from Middle French refugier, from Latin refugium: one that flees; especially : a person who flees to a foreign country or power to escape danger or persecution
Source:Merriam-Webster
Refugees are people who have fled war, violence, conflict or persecution and have crossed an international border to find safety in another country. They often have had to flee with little more than the clothes on their back, leaving behind homes, possessions, jobs and loved ones. Refugees are defined and protected in international law. The 1951 Refugee Convention is a key legal document and defines a refugee as: "someone who is unable or unwilling to return to their country of origin owing to a well-founded fear of being persecuted for reasons of race, religion, nationality, membership of a particular social group, or political opinion."
An internally displaced person, or IDP, is someone who has been forced to flee their home but never cross an international border. These individuals seek safety anywhere they can find it—in nearby towns, schools, settlements, internal camps, even forests and fields. IDPs, which include people displaced by internal strife and natural disasters, are the largest group that UNHCR assists. Unlike refugees, IDPs are not protected by international law or eligible to receive many types of aid because they are legally under the protection of their own government.
A stateless person is someone who is not a citizen of any country. Citizenship is the legal bond between a government and an individual, and allows for certain political, economic, social and other rights of the individual, as well as the responsibilities of both government and citizen. A person can become stateless due to a variety of reasons, including sovereign, legal, technical or administrative decisions or oversights. The Universal Declaration of Human Rights underlines that "Everyone has the right to a nationality."
The true extent of statelessness is estimated to be much higher than estimated, as fewer than half of all countries in the world submit any data and some of the most populous countries in the world with large suspected stateless populations don't report on statelessness at all.
Asylum seeker-
When people flee their own country and seek sanctuary in another country, they apply for asylum – the right to be recognized as a refugee and receive legal protection and material assistance. An asylum seeker must demonstrate that his or her fear of persecution in his or her home country is well-founded.
At least 82.4 million people around the world have been forced to flee their homes. Among them are nearly 26.4 million refugees, around half of whom are under the age of 18. There are also millions of stateless people, who have been denied a nationality and lack access to basic rights such as education, health care, employment and freedom of movement.
The escalation of conflict in Ukraine has caused civilian casualties and destruction of civilian infrastructure, forcing people to flee their homes seeking safety, protection and assistance. In the first five weeks, more than four million refugees from Ukraine crossed borders into neighbouring countries. Millions more remain trapped in Ukraine with dwindling access to food, water, and basic services as Russian attacks damage civilian infrastructure and prevent safe passage on humanitarian routes.


Credit: The United Nations, U.S. State Department, Refugees International