Music
Hip Hop/ Rap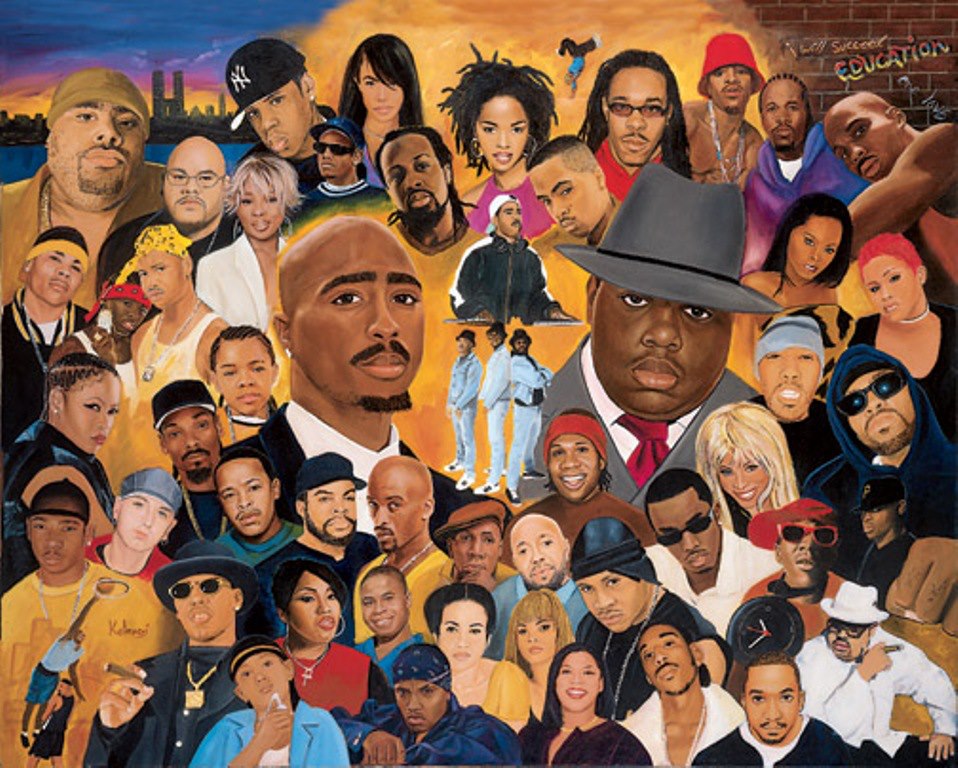 Rap music has had a profound impact on society. Hip-hop, or rap music, began in the early 1970's.Hip hop arose from block parties in New York City.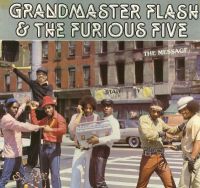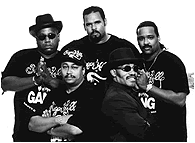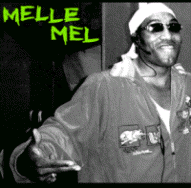 Grand Master Flash, The Sugarhill Gang and Melle Mel were some of the early pioneers.
In 1979 "Rapper's Delight" by The Sugarhill Gang became a Top 40 hit on the U.S. Billboard pop singles chart.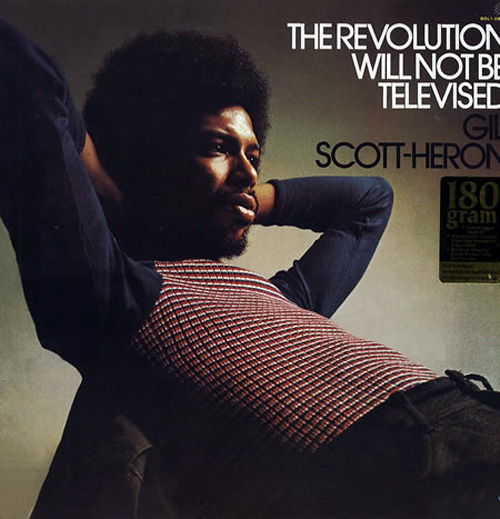 Gil Scott-Heron (April 1, 1949 – May 27, 2011) was an American poet, musician, and author known primarily for his work as a spoken word performer in the 1970s and 80s, and for his collaborative soul works with musician Brian Jackson. His collaborative efforts with Jackson featured a musical fusion of jazz, blues and soul music, as well as lyrical content concerning social and political issues of the time, delivered in both rapping and melismatic vocal styles by Scott-Heron. The music of these albums, most notably Pieces of a Man and Winter in America in the early 1970s, influenced and helped engender later African-American music genres such as hip hop and neo soul. Scott-Heron's recording work is often associated with black militant activism and has received much critical acclaim for one of his most well-known compositions The Revolution Will Not Be Televised. His poetic style has been influential upon every generation of hip hop since his popularity began. In addition to being widely considered an influence in today's music, Scott-Heron remained active until his death, and in 2010 released his first new album in 16 years, entitled I'm New Here.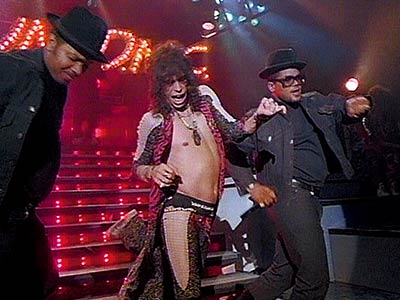 Run-D.M.C.'s collaboration with hard rock band Aerosmith on "Walk This Way" was an early example of rock and hip hop fusions. The highly popular video for the single was the first rap video ever played in heavy rotation on MTV.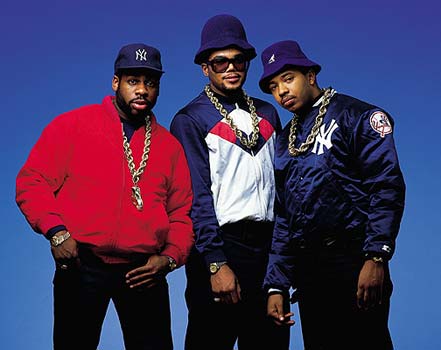 D.M.C., Jam-Master Jay and Run
Darryl "D.M.C." McDaniels, Jason "Jam-Master Jay" Mizell Joseph "DJ Run" Simmons
Def Jam was founded by Rick Rubin in his dorm room at New York University and its first release was a single by his rock group, Hose.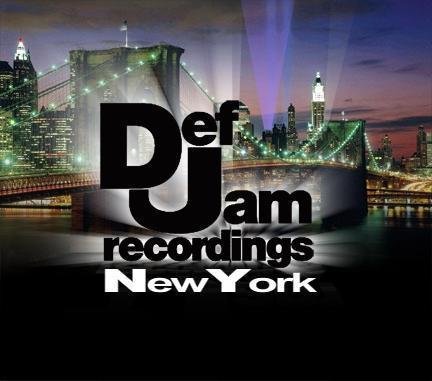 Russell Simmons joined Rubin shortly after when they were introduced to each other by DJ Jazzy Jay.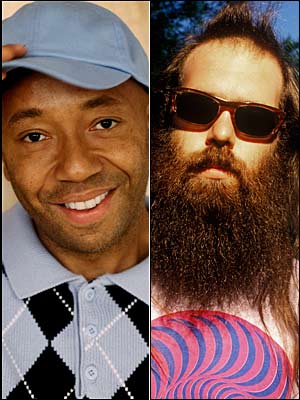 Russell Simmons and Rick Rubin
The first single released with a Def Jam Recordings logo was T La Rock & Jazzy Jay "It's Yours". The first releases with a Def Jam Recordings catalogue number were LL Cool J's "I Need a Beat", and the Beastie Boys', "Rock Hard", both in 1984. The singles sold well, eventually leading to a distribution deal with CBS Records' (which would later become Sony Music Entertainment) Columbia Records the following year. The first full-length album released by Def Jam Recordings was Radio in November of 1985.Russell Simmons is the younger brother of Richard Simmons, Jr and he is the older brother of Rev. Joseph Simmons, better known as "Run" of Run-DMC, and son of Daniel Simmons, Sr, a public school administrator. His brother Daniel Simmons, Jr is an accomplished abstract artist.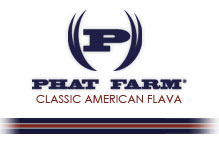 Russell Simmons went on to form Russell Simmons Music Group, and created the clothing fashion line Phat Farm.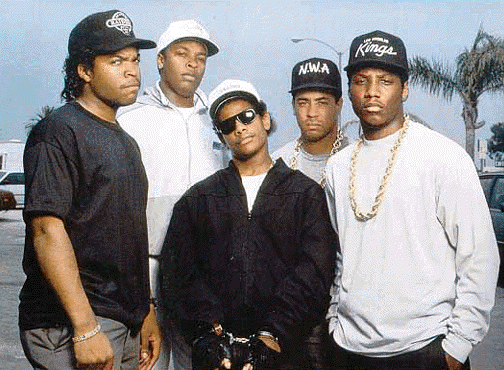 NWA
Ice Cube- Dr. Dre-Eazy E-MC Ren -DJ Yella
In the 1980's rap artists like Public Enemy ,NWA and X-Clan produced a more explicitly political and cultural analysis of United States without compromising the basic hip-hop aspects of their raps.
Their songs brought home the reality of what it is like to live in poverty and the prejudice and oppression that is attached with the condition. They produced a sound that was called gangsta-rap songs of resolution, rebellion and justice finding audiences the world over.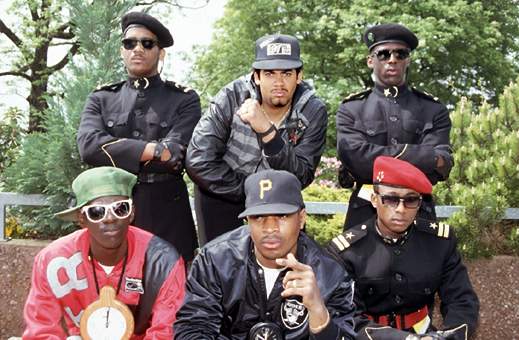 Chuck D (Carlton Douglas Ridenhour) — leader, producer, lyricist, main vocalist, and artwork
Flavor Flav (William Jonathan Drayton, Jr.) — lyricist, vocalist, producer, instrumentalist, hype man, comic relief
Professor Griff (Richard Griffin) head of S1W, liaison between PE and S1W, road manager. Occasional vocalist and producer, plays drums at live shows
DJ Lord (Lord Aswod) — DJ, producer
Terminator X (Norman Rogers) — DJ, producer (former member)
DJ Johnny Juice (John Rosado) Studio DJ, Producer
Chuck D. The Public Enemy frontman grew up listening to protest music, and later used it as inspiration for his own work. "'Fight the Power' by the Isley Brothers was the song that inspired me to write 'Fight the Power' by Public Enemy," he says. "But, being a child of the Sixties, there's so many great protest songs. 'People Get Ready' and a lot of Curtis Mayfield's songs touched my soul. James Brown had a protest song against drugs with 'King Heroin,' and Peter, Paul and Mary struck me as a kindergartener. How could those songs not mean so much?"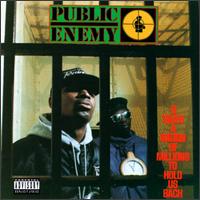 In 1988, Public Enemy released It Takes a Nation of Millions to Hold Us Back, which focused on politics, corporate control, structural racism and police brutality.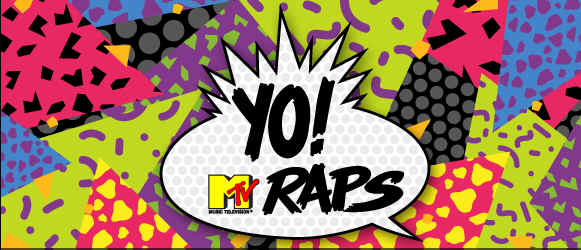 Yo MTV Raps ran from August 1988 to August 1995 It premiered on MTV on August 6, 1988.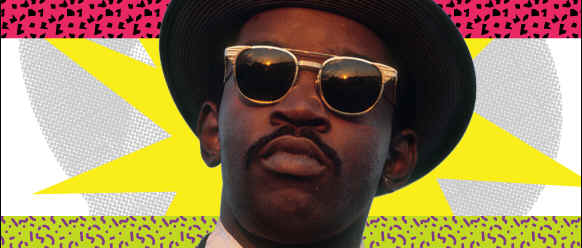 It was hosted by Fab 5 Freddy on the weekend show, Ed Lover, and Doctor Dre (Andre Brown not to be confused with the other Dre) appeared on the weekday show.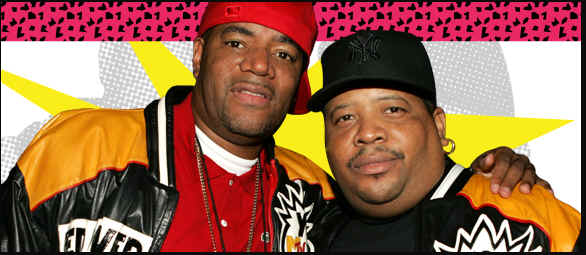 The show featured interviews with rap stars, Friday live studio performances, and comedy. Before this show MTV rarely had any videos or performances from hip hop or rap artists. Run-DMC hosted the pilot episode. Hip Hop and Rap became hugely popular with this exposure.
MC Hammer's album, Please Hammer Don't Hurt 'Em, became the first hip-hop album to reach diamond status, selling more than 10 million units. Soon after MC Hammer dolls, lunchboxes, and other merchandise were marketed. He was even given his own Saturday morning cartoon, Hammerman.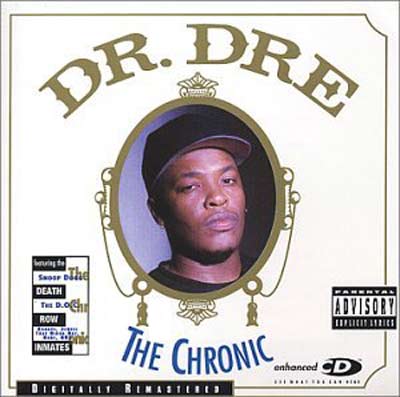 With his first solo album, 1992's The Chronic, Dr. Dre established himself as the premier hip-hop producer of the mid-'90s it also introduced the word to the talents of Calvin Cordozar Broadus Jr., aka Snoop Dogg.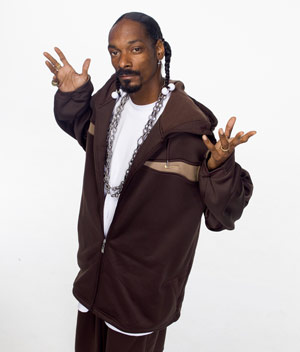 Tracy Lauren Marrow (born February 16, 1958), better known by his stage name Ice-T, is an American rapper, actor, songwriter, and producer. In 1992 Ice-T released a song "Cop Killer" that was a commentary on police violence and brutality. The lyrics were directed at "bad cops" whom by their actions were themselves criminals. Before performing this song live in concert Ice-T always made it clear that there were also some "good cops" and that he was not advocating violence against any one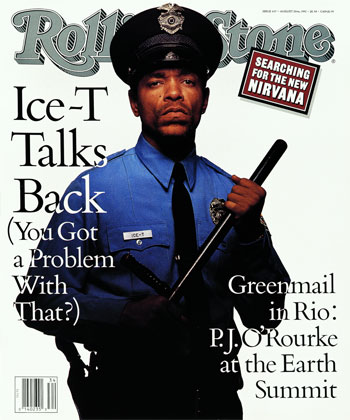 This song caused an international controversy. Police picketed and protested against Time Warner, Ice-T's then record label. Even then President Bush angrily lambasted it.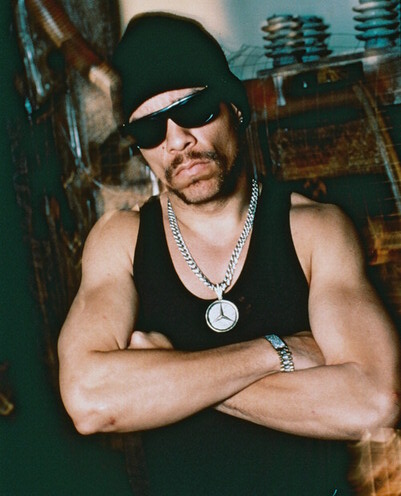 Ice-T has played police sargeant Odafin "Fin" Tutuola on Law & Order Special Victims Unit on NBC for over 20 years.He also keeps hustling with his music and numerous endeavors. He is a talented renaissance man .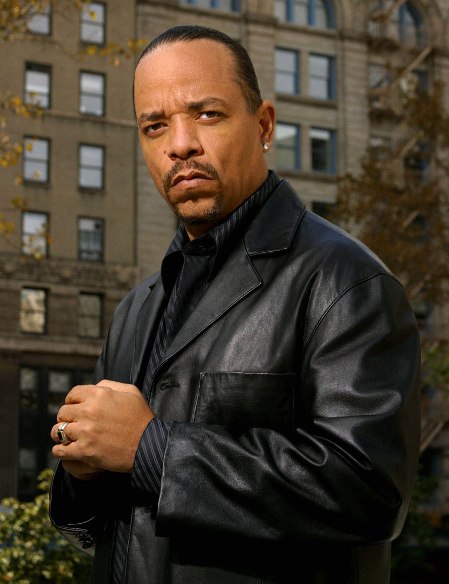 Wu-Tang Clan's debut album, Enter the Wu-Tang (36 Chambers), had a profound impact on East Coast hip hop as well as hardcore rap during the mid-1990s.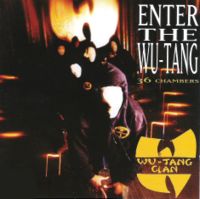 On September 7, 1996 West rapper Tupac Amaru Shakur was shot to death in a drive by shooting in Las Vegas. On March 3, 1997 East rapper Christopher Wallace aka Notorious B.I.G. was shot to death. They both were killed in a feud between East Coast and West Coast rappers. That was a wake up call to many other rappers that music should be a positive force for people.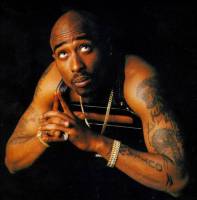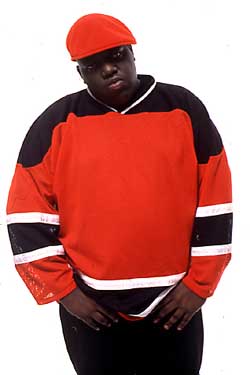 Still today some rappers still demean women and glorify thugs, drug dealers and murderers.
Credit: Rolling Stone, Public Enemy, The Rock and Roll Hall of Fame